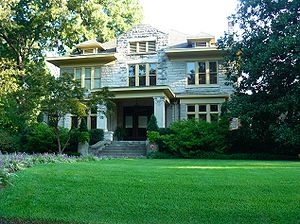 View All MIDTOWN Listings
Amenities:

MIDTOWN

Public & Private Schools

Population 41,291

Zip Codes 38104, 38106, 38107, 38112, 38114
---
Midtown Memphis, Tennessee is a collection of neighborhoods to the east of Downtown.
Midtown is home to many cultural attractions, institutions of higher education, and noteworthy pieces of architecture. The district is an anchor in Memphis' arts scene, including the Playhouse on the Square, the Hattiloo Theater, the Brooks Museum of Art, the Memphis College of Art, and the Levitt Shell. The annual Cooper-Young Arts Festival draws over 120,000 visitors to the district. Midtown also plays host to multiple universities and colleges, including Memphis College of Art, Rhodes College, and Christian Brothers University.
Midtown is characterized by vintage residential housing, a blend of independent and chain retailers, and high-rise buildings. Multiple historic districts are located in Midtown, and commercial corridors such as Overton Square and Cooper Street developed before World War II in an urban style. Mixed use areas with housing, religious, commercial and office spaces are common in Midtown.
Midtown is known in the Memphis region for its bumper stickers displaying "Midtown is Memphis" and "38104," referencing the zip code that covers a large portion of the area.
Midtown has an evenly distributed black and white population, as well as a notable Asian population. Cleveland Street in Crosstown is the heart of the Vietnamese population in Memphis,[4] with multiple Vietnamese-owned businesses and a Buddhist temple.
The exact boundaries of Midtown are often disputed. Generally, it is the area between the Medical District to the west and East Memphis to the east. The eastern boundary is variously defined as East Parkway, the CN railroad east of East Parkway. The northern boundary is Vollintine Avenue. VECA is generally considered the northern-most neighborhood in Midtown. Cooper-Young and Rozelle are generally regarded as the southern-most neighborhoods in Midtown. Interstate 240 provides the western border for the neighborhood, separating Midtown from Downtown and the Medical District.